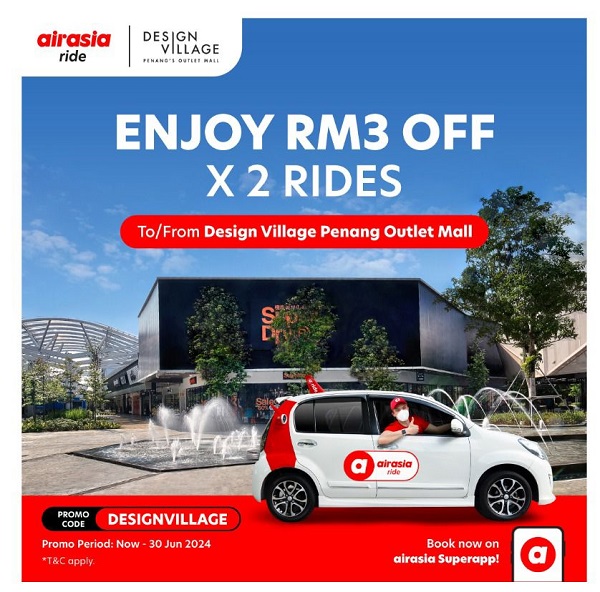 20 Jun

Get RM 3 off with Air Asia Ride x Design Village

Ride in Style and Save Big!
Experience the convenience of AirAsia Ride and enjoy 𝐑𝐌 𝟑 𝐨𝐟𝐟 𝐱 𝟐 𝐫𝐢𝐝𝐞𝐬 for your trips to/from Design Village!
Use Promo Code: 𝗗𝗘𝗦𝗜𝗚𝗡 𝗩𝗜𝗟𝗟𝗔𝗚𝗘
This promotion is valid until June 30th, 2024.
Don't miss out on the savings! Book your ride on Airasia Superapp today!