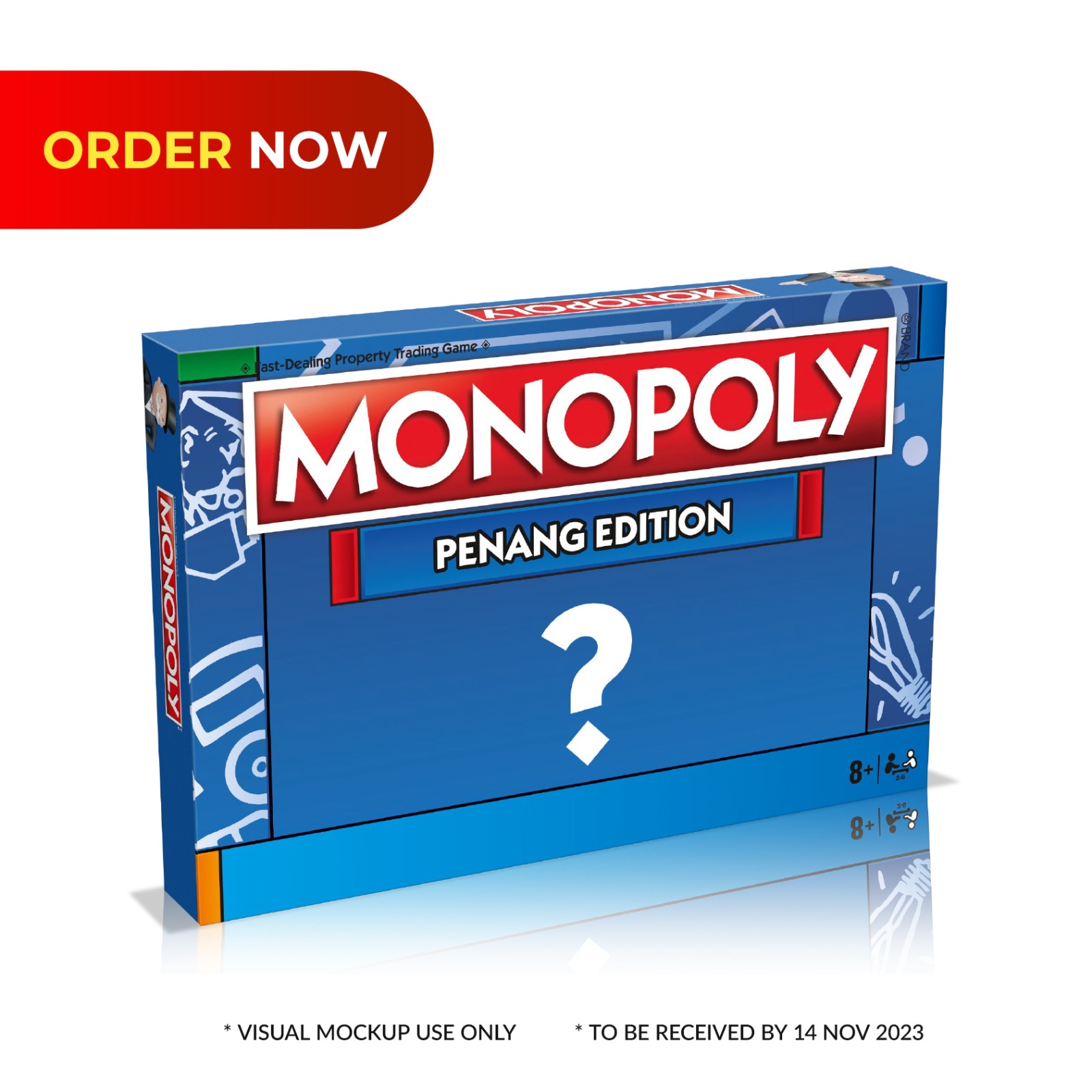 14 Nov

Monopoly Penang Edition
Attention Penangites !
Discover the charm of your beloved hometown with the Penang Edition Monopoly game!
All your favorite local spots are featured in this special edition.
Monopoly Penang Edition
Pre-order now and receive it by November 14th, just in time for the grand launch!
Don't miss out on reliving the magic of Penang through the game board. Get ready to embark on a journey through your hometown's unique places and memories!
#PenangMonopoly
#HometownPride
#PreOrderNow
#penang
#batukawan
#DesignVillage
#outletmall