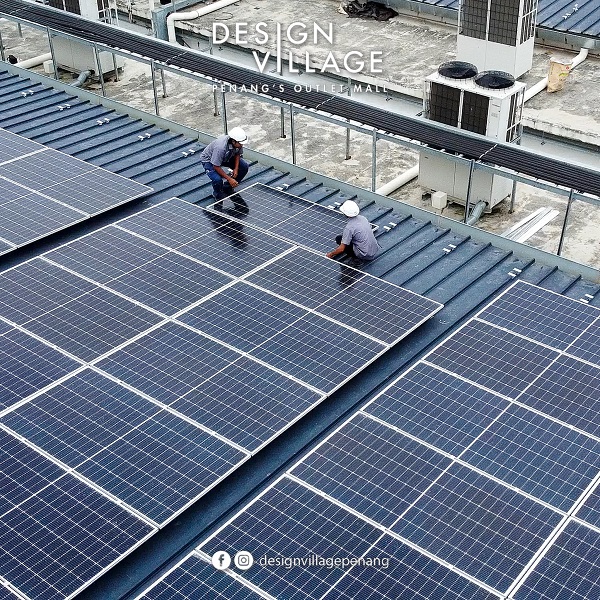 20 Jun

Solar System Installation

Powering the Future!
We are thrilled to announce the successful installation of our state-of-the-art solar plant at Design Village.
With an impressive installed capacity of 1,971.2 kWp and a whopping 𝟯,𝟱𝟴𝟰 𝘀𝗼𝗹𝗮𝗿 𝗣𝗩 𝗽𝗮𝗻𝗲𝗹𝘀, we are generating a staggering 𝟮,𝟴𝟲𝟴 𝗠𝗪𝗵 𝗼𝗳 𝗴𝗿𝗲𝗲𝗻 𝗲𝗻𝗲𝗿𝗴𝘆 𝗮𝗻𝗻𝘂𝗮𝗹𝗹𝘆.
But that's not all! By harnessing the power of the sun, we are making a significant positive impact on the environment. Over the course of 10 years, we will avoid a whopping 39,037 tonnes of CO2 emissions and save an incredible 151 million kilometers of petrol consumption.
Together, we can create a cleaner and more sustainable world for generations to come.